CASE STUDY
Substation Transformer
Voltage Composition Change
An investor-owned utility that generates more than 10,200 megawatts of electricity to serve 2.4 million customers in the Midwest, this client had a previous track record of 33 successful remanufacturing projects completed by the expert engineers at Jordan Transformer.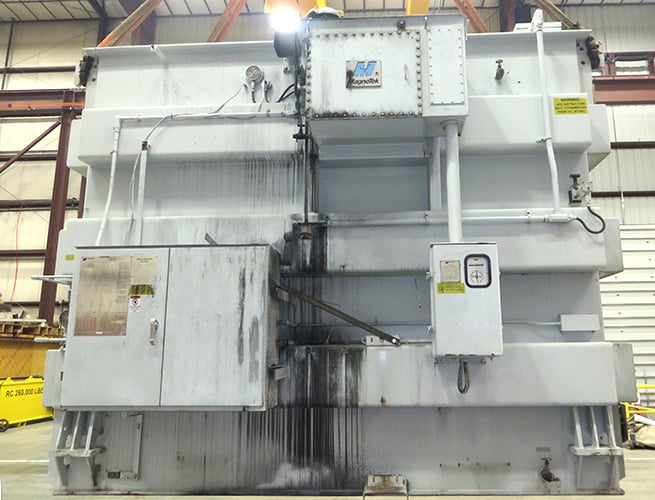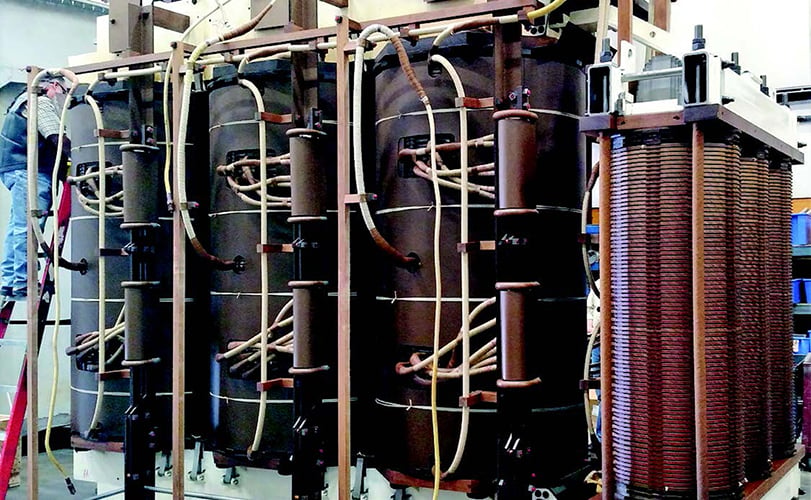 The client approached Jordan Transformer with a failed MagneTek/Waukesha transformer that they wanted to have redesigned to offer a different voltage composition.
The team of engineering experts at Jordan Transformer retrofitted the unit with a Reinhausen LTC that, although more expensive than the original Waukesha equipment, performed more efficiently and allowed the client to capitalize this expense over time, making it an affordable option. By upgrading to the Reinhausen LTC, the Jordan engineers were able to eliminate the need for series windings and replace them with reactor windings, which delivered a higher voltage capacity.
Because the new windings fit within the same space as the original series windings, the installation process was seamless. In addition, the remanufactured transformer featured new CTC windings with Nomex insulation to support the change in capacity and multiple radiators. To ensure the best possible result and performance, a crew from Jordan Transformer traveled to the customer's location to assemble the unit on site. This process required precision timing to ensure the installation was completed within 24 hours to avoid moisture collection within the tank.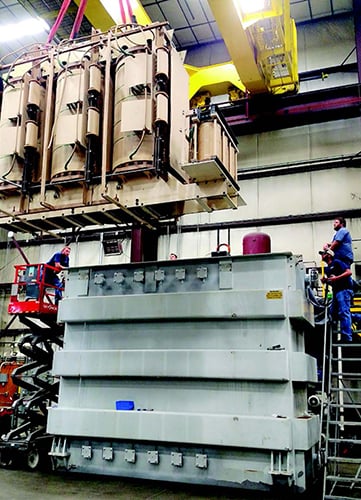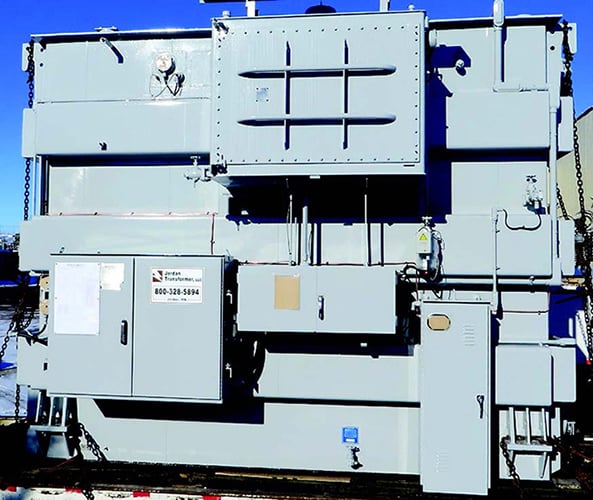 Through the use of updated design and improved equipment, Jordan Transformer was able to shift the delta of this transformer from 34.5 to 138, while maintaining its original capacity of 50/66/83/93 MVA. Testing showed that unit would not go over the target temperature even while operating at full capacity. As a result, the client received a unit with the same advanced functionality of new equipment in the more robust structure of the original unit.