Be

Confident

in Your Mobile Substation
Jordan Transformer is the nation's leader in remanufacturing mobile substation transformers. Our technicians have decades of experience with most OEM mobile substations and we partner with the industry's top suppliers to recondition your mobile substation.

Dig into our process further by downloading this Mobile Substation Operations Manual, which is similar to the one you'll receive with your remanufactured mobile.
Shipping
Receiving
Inspections
Installing
Testing
Energizing
Operations
Maintenance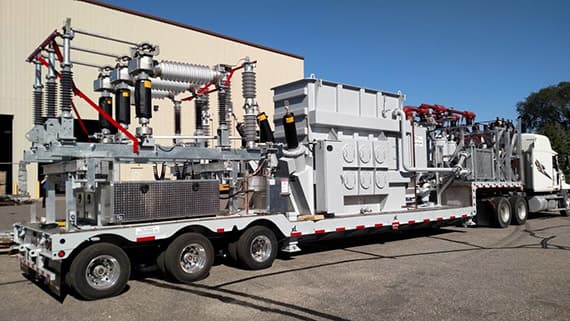 Jordan Transformer can remanufacture step-down substation transformers with base ratings up to 80MVA 230kV, and mobile substations with base ratings up to 80MVA 230kV.