CASE STUDY
Coil Failure Creates
Opportunity to
Increase Capacity
An electrical cooperative that serves more than 50,000 customers in a mostly rural and suburban coverage area.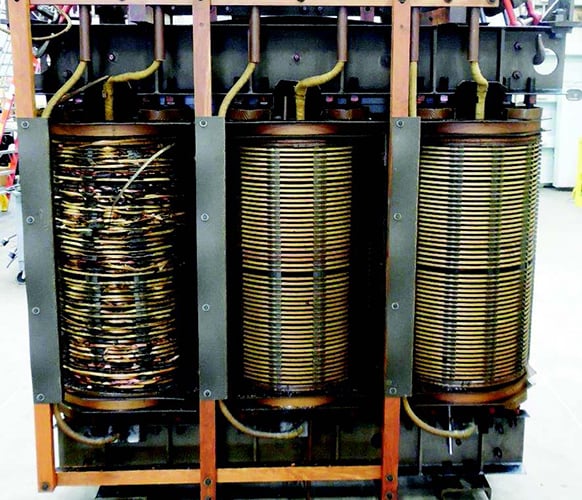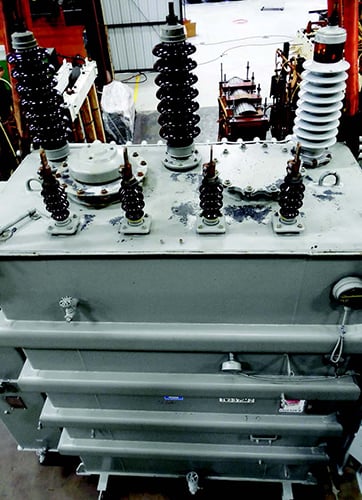 The client approached Jordan Transformer with a 3,750/4,687 kVA 1959 Westinghouse transformer that had experienced a failure in the A Phase coil, resulting in a 55° C rise in temperature. The B and C coils were unaffected. The client wanted more capacity from the transformer and had solicited bids for a new transformer, but Jordan's bid to redesign and remanufacture the existing unit offered the most affordable approach.
Inspection showed that the failure was caused by new grey bushings that had been installed on the unit, and that the damage was significant enough to make rewinding necessary. Jordan Transformer untanked the core and coil assembly and redesigned the unit to comply with current short circuit standards, while reinforcing the wooden clamping system with bigger and sturdier clamps than what is found in new transformers. The clamping system provides increased mechanical strength, which allows the transformer to better withstand fault currents or external forces. Jordan engineers also designed and custom built a new lead structure to ensure proper infrastructure and space management, and used new circular disk windings and updated Nomex insulation to increase the capacity of the unit by 50%. The addition of the new Nomex insulation alone added 12% more capacity to the unit. The Westinghouse unit was originally handdesigned, and because of the approach taken by the engineering experts at Jordan Transformer, the integrity and robust design of the original unit was maintained, while successfully upgrading materials to increase capacity.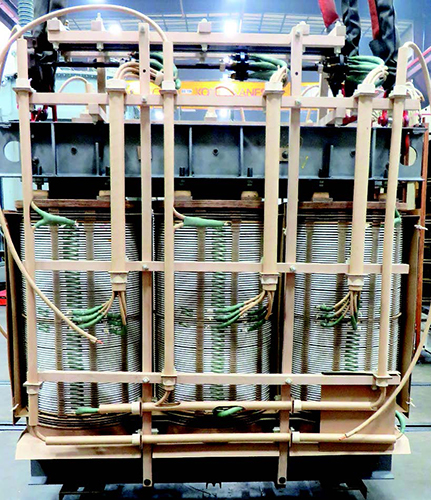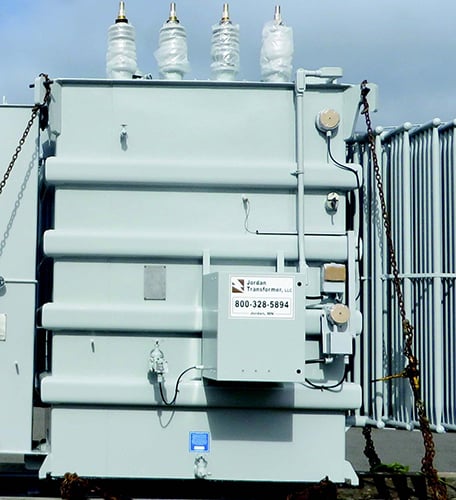 Smaller electric co-ops sometimes have difficulty purchasing new transformers at a price they can afford. As a result, some OEMs offer a lower-cost transformer to meet their needs, but quality and performance often suffer. By redesigning and remanufacturing this unit, Jordan Transformer met the client's need for increased capacity and delivered a unit that boasted new, state-of-the-art materials and engineering design principles in a robust tank that had already stood the test of time by lasting more than 60 years before its first failure.